Panther Fans, our permanent source for athletic tickets is now live. All tickets can now be purchased by visiting our Ticket Spicket event page. Event tickets will be available the week of the contest throughout the season.
http://spicket.events/abbeville
Parents and Students, 1st Quarter progress reports will go out on Monday, September 21. iTECH students may pick up their progress report in the main office beginning on Monday.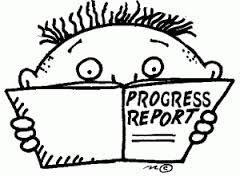 Panther Fans, tonight's WCTEL Jamboree will kickoff at 7:00. Gates will open at 6:00 PM. Please remember that masks are required for entry. Tickets can still be purchased by visiting
https://rb.gy/ujtn71
.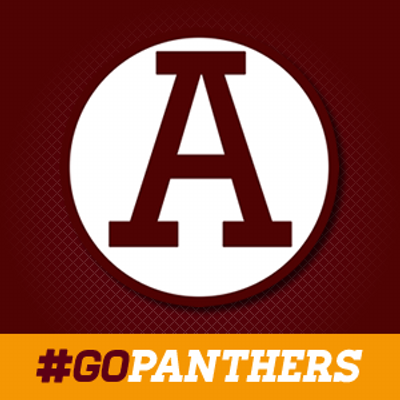 UPDATE: 9th grade iTECH students will be MAP tested Wednesday, September 16th and Thursday, September 17th beginning at 8:10AM. Arrive by 8:05AM. Report to the cafeteria with a mask or face covering and Chromebook. Students will be socially distanced. Testing should conclude by 10AM.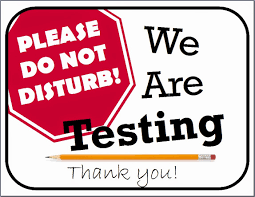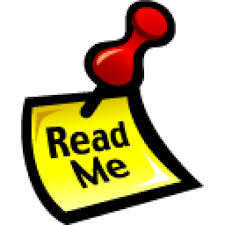 For fans in need of Volleyball tickets for the week of September 14 - 18, tickets can be purchased via this link. Tickets will go on sale today, September 14, at 6:00 PM. This link provides ticket options for both AHS fans and visiting fans. GO PANTHERS!
https://rb.gy/ym09yy
eTicket Sales Update: The online ticketing website is now available. Tickets will go on sale today, September 14, at 6:00 PM.
https://rb.gy/ujtn71
Attention Fans, please see the attached document detailing policies/procedures for 2020 football games in Hite Stadium. Our goal is to create the safest environment possible for all fans. Thank you for your cooperation. We look forward to seeing you in Hite Stadium! GO PANTHERS!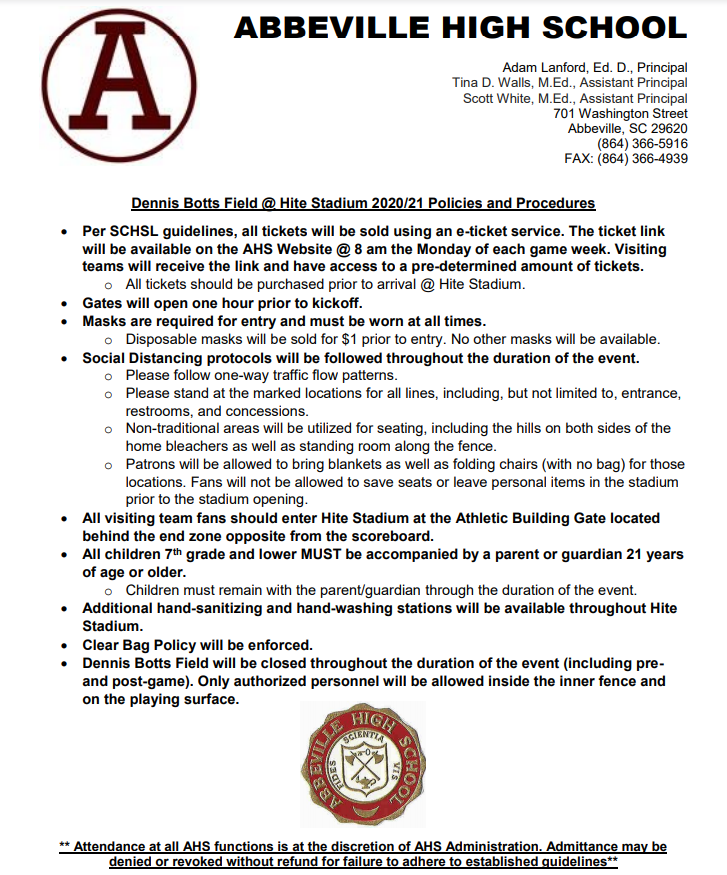 Caroline Scott, a VirtualSC student, qualified for the National Latin Honor Society for the 2019-20 school year. Membership in the NLHS requires students to maintain an A in their current Latin course. Congratulations Caroline!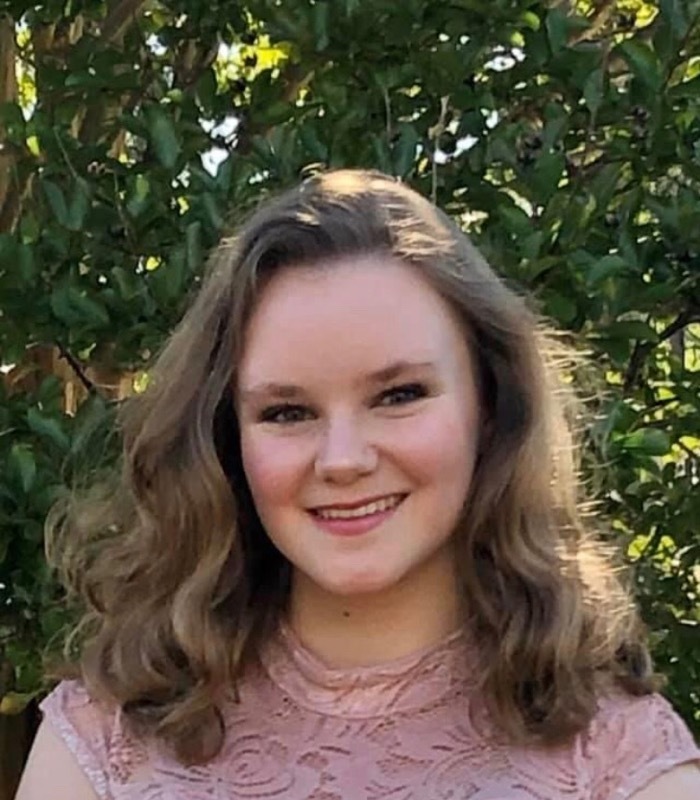 Attention Seniors! Senior portraits scheduled for Friday have been postponed. Be on the lookout for an updated schedule!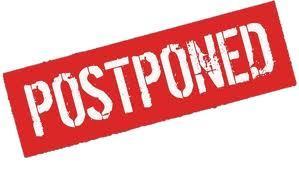 Attention SENIORS! Please check your school gmail for an important survey.
Interested in playing volleyball for AHS this year? Tryouts will be held on Monday, August 24, and Tuesday, August 25, at Wright Middle School starting at 3:30. All athletes must have a current physical and Assumption of Risk Form completed prior to trying out.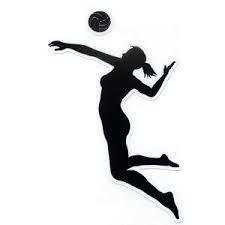 Students, please be sure to check your school email prior to arriving to school on Monday, August 17, for some important, last minute details! We look forward to opening our doors and welcoming everyone back for a new and exciting school year!
Attention Freshman Parents: Please check your child's student email for a link to tonight's live Q&A session with Dr. Lanford.

Parents, due to the recent announcement by State Superintendent Molly Spearman of masks now being required in every public school building, the ACSD iTECH Academy registration deadline has been extended until Monday, August 3, at midnight. Parents wishing to make any changes to an already submitted registration, please contact your child's school by Monday afternoon. Any parent in need of Internet services at home for a child enrolled in the iTECH Academy, please contact your child's school to see if you qualify for free Internet services, provided by Abbeville County School District.
AHS will hold on-site registration for students who are new to Abbeville County School District on Tuesday, July 28, from 8:30-3:00.
Parents: AHS will be holding in-person registration tomorrow, July 28, for anyone who isn't able to register online with their child's Snapcode. School will be open from 8:30 - 3:00. Please enter the building via the 100 Hall, to the right of the main entrance.

Parents, if you have a rising 5K student who did not attend one of our 4K programs last year OR a child who is new to our district, please go by the school on Tuesday, July 28th, between 8:30 and 3:00 to complete the new student registration packet. Parents, if you need assistance completing the online registration form for your returning ACSD student, you may go by the child's school on Tuesday, July 28th, between 8:30 and 3:00. Computers will be available for use, and a staff member can assist with questions you may have.